THE MOST SIMPLE WAY TO MANAGE YOUR FLEET
A software to manage fleets, vehicles and drivers with an intuitive web application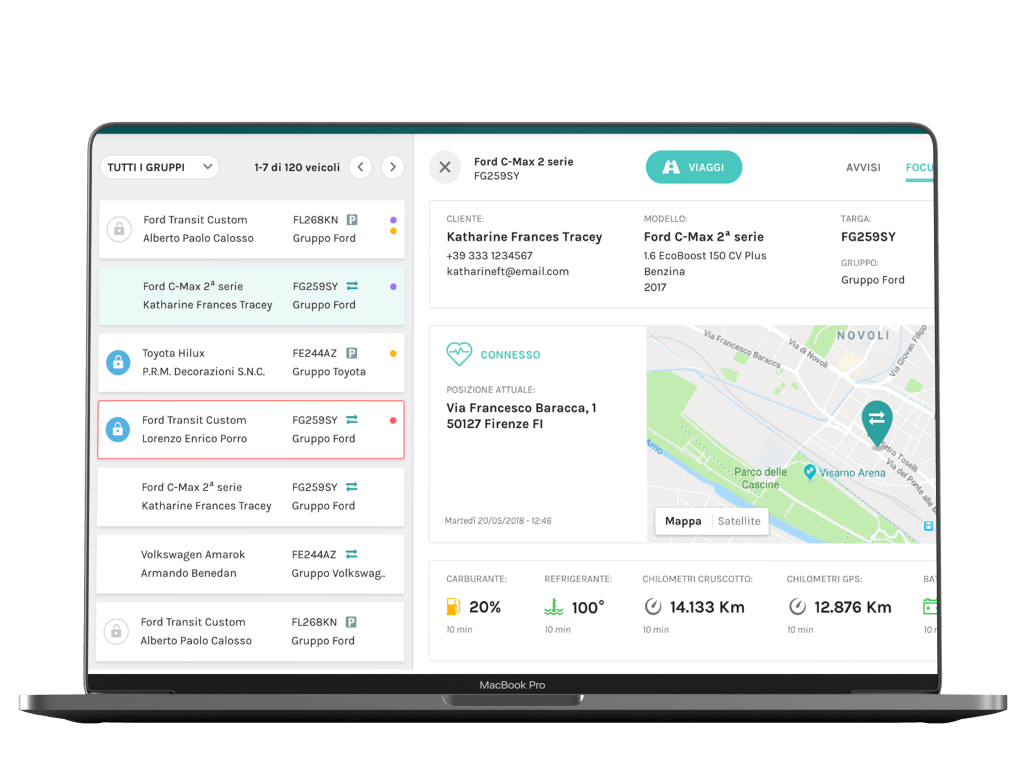 Real time trip monitoring through interactive maps. You can track traveled Km, driving time, and average speed.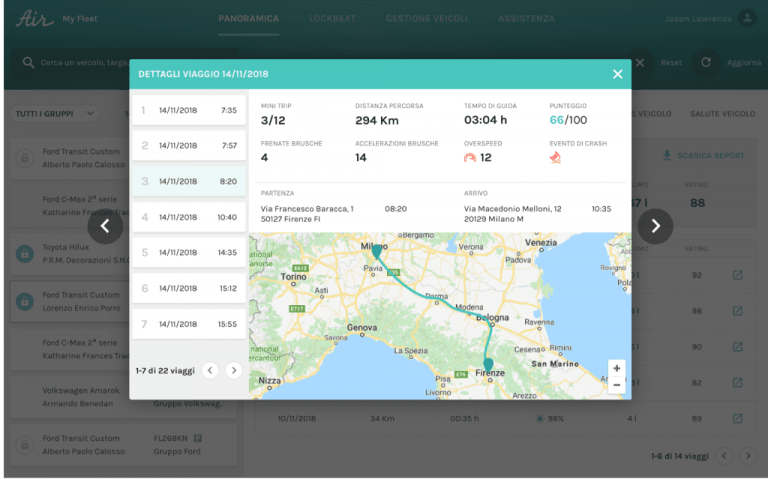 Check any time the position of your fleet vehicles, thanks to the real time view and set the geofencing protection.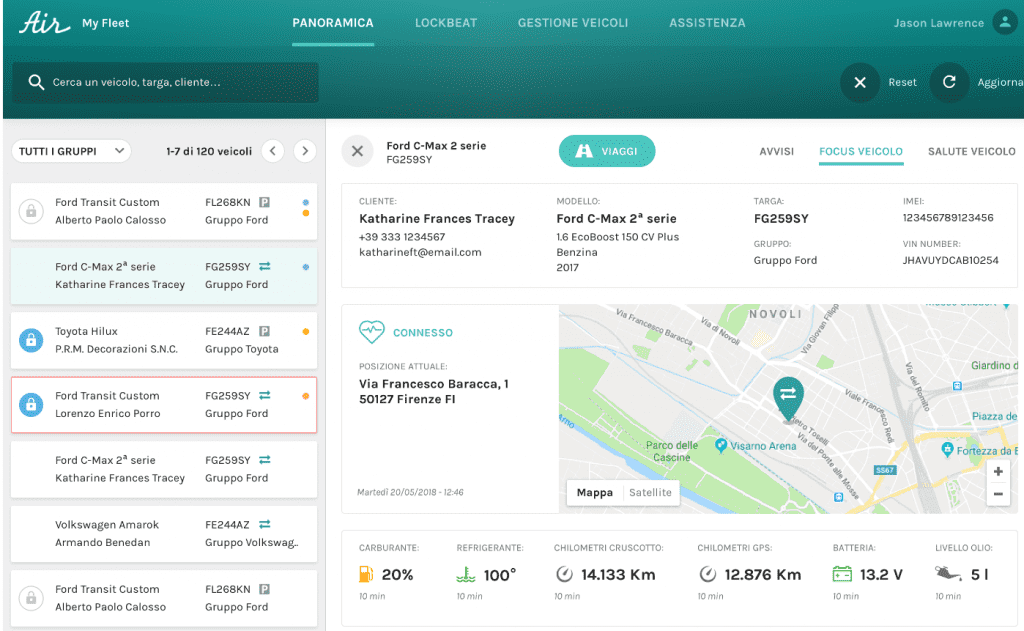 Check the health status of your fleet, scheduling the maintenance and services, and managing alerts and DTCs.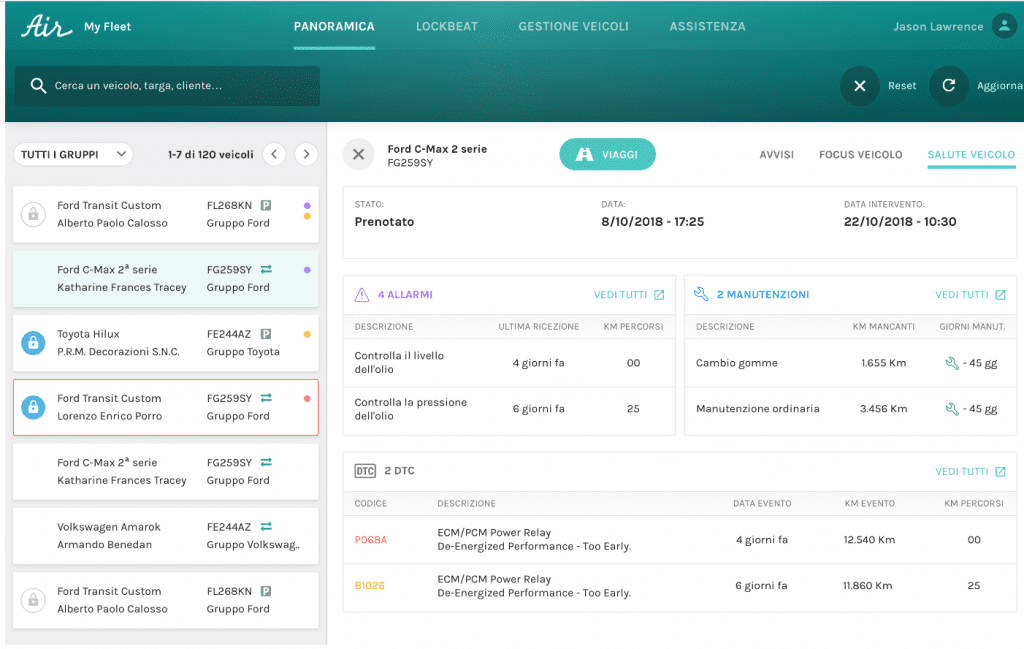 Check constantly your vehicles connection, anti-theft solution that hinders to jamming, connect to H24 assistance center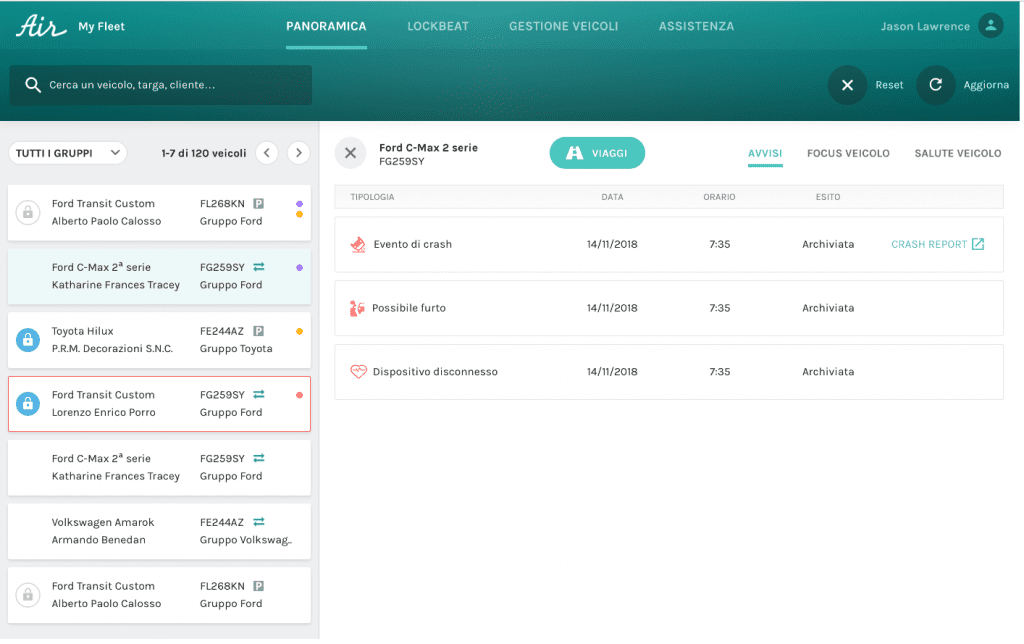 Set Points of Interest directly on the map to facilitate the location and the position of vehicles.