MyFleet - Your fleet management software
MYFLEET LOCALISATION MANAGER
LET AIR MANAGE YOUR FLEET
MyFleet is an advanced data management software for Fleet Managers. Gain full visibility over the entire fleet with remote control over vehicles and drivers, making decisions based on accurate data.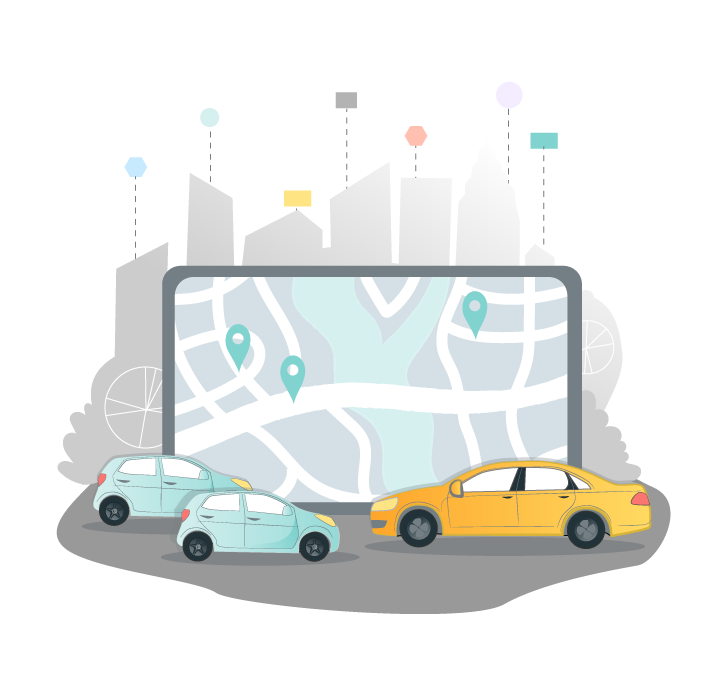 You will be able to:
Verify fleet position 24/7 thanks to GPS satellite localization;
View vehicle status (moving or parked)
View your trip history including:
Start and arrival address;
Start and end time and date;
Kilometres driven;
Time at the wheel;
Driving behaviour (sudden accelerations and breaking, engine redlining);
Day/Night driving.
Mileage;
Battery levels;
Fuel levels;
Engine redlining;
Refrigeration liquid temperatures;
Oil levels.
Monitor:
Fleet maintenance plans;
Vehicle alarms;
Diagnostic codes (standard and custom);
Battery voltage;
Crash detection.
Receive real-time alerts and Operative Centre calls in case of:
Device disconnection;
Unauthorised vehicle movement;
Crash.
Some additional services to help you mange your fleet:
Cylinder block: lock the engine from the platform in just a click;
Door locking/unlocking management for all your vehicles;
Ghost functions: add the Ghost device to improve antitheft systems and track battery-less
vehicles (i.e.. Containers, trailers, industrial/agricultural vehicles…)
Mange and optimize your fleet efficiently with MyFleet!
An easy-to-use flexible web application. A tracking system for company fleet managers that is
perfect for any industry.
Automate management and maintenance of your vehicles. Base your decisions on solid data and tailor MyFleet to your needs.
Optimize insurance costs and damage or theft losses.
Full fleet visibility and unified management of vehicles.
Manage vehicles and drivers remotely optimizing their time.
FOR BUSINESSES AND FLEET MANAGERS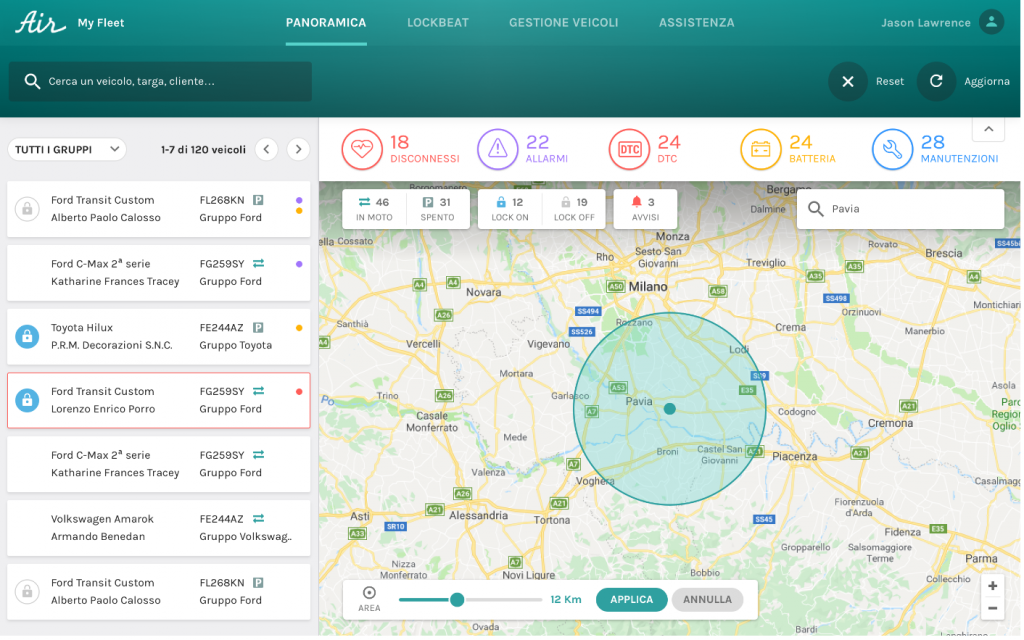 Ask for your Demo today and discover all the services included with MyFleet!
What MyFleet clients say: